We Treat Every
Pet As Our Own
The Visiting Vets Clinic is a veterinary clinic based in Singapore that provides
a comprehensive range of services, including consultations, housecalls,
diagnostic, surgical services and dental treatment.
Your Trusted, Compassionate & Affordable Vet Clinic
Welcome to The Visiting Vets – we are a vet clinic based in Singapore; we provide complete veterinary care for your pet. Our Clinic is fully-equipped to provide comprehensive diagnostic screenings and treatments. We have experienced doctors in the areas of internal medicine, surgery and house calls.
The Visiting Vets team are pet lovers who care for all our patients like our own. We are proud to serve you for all of your pet related healthcare needs. Our veterinary clinic prides itself on its team of highly experienced and motivated animal healthcare professionals.We are committed to providing exceptional veterinary care for all types of injuries, illness and emergencies that your pet may have..
Doctor of Veterinary Medicine
Dr. Huang is the practice owner of The Visiting Vets Clinic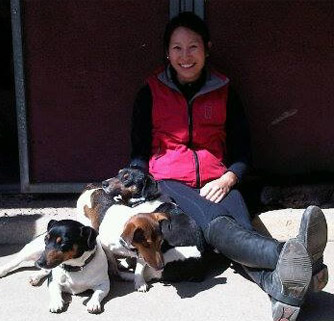 Doctor of Veterinary Medicine
Dr. Kim Koh leads the housecall practice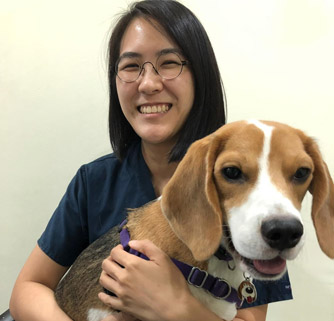 Doctor of Veterinary Medicine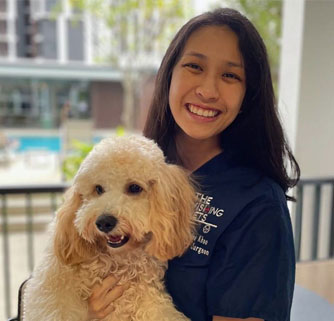 Doctor of Veterinary Medicine
Thanks to The Visiting Vets and Dr Huang for his support and attentiveness to Errol our dear old cat, and for the help in getting vaccinations and health certificates organised for their trip to the UK. Star turn!
Best Vets in Singapore without doubt ? and your pet doesn't even have to leave home!
Thank you for coming over. Very pleased with their services! Highly recommended! Will be hearing from us again definitely!
Hi I'm Kaiser and I just wanted to say how woofing happy I am that the visiting vets look after me. They cured my skin irritations which two other vets could not.
I want to thank Dr. Huang for helping my fur baby! Sheeba was having an allergic reaction and Dr. Huang was at my home within an hour to help her. THANK YOU!
At The Visiting Vets, our clinic services encompass a comprehensive suite of preventive, diagnostic, surgical and dental treatment and procedures.

Dental scaling, polishing and teeth extractions.

Vaccination for cats and dogs against rabies and other diseases.

Comprehensive tests for your pet's health

Create treatment plans for illnesses related to internal body systems

We offer a wide range of surgical services. Sterilization, Oncology, Orthopedic, Ophthalmic surgery, Cardiology and more
Suitable for clients with multiple pets, or pets which are terrified of leaving home
Book An Appointment With Us!
The Finest Veterinary Clinic in Singapore - We provide Compassionate Veterinary Care.