Internal Medicine for Pets - Prevention against Various Diseases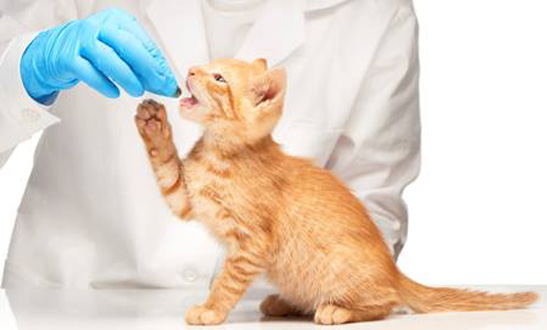 While we all hope for the happy and healthy pet it is a sad reality that diseases can happen. The Visiting Vets team is here to help you with the prevention, diagnosis, management and treatment of you pet's diseases. We have the experience to treat a wide range of conditions and when needed will also coordinate specialist consultant referrals.
Signs to watch for in your pet
Lethargy
Loss of appetite, decreased appetite
Weight loss, weight gain
Vomiting
Diarrhea or constipation
Coughing
Sneezing
Increased drinking or urination
Inappropriate urination or defecation (indoors)
Limping
Difficulty rising, walking, or climbing stairs
Itching
Shaking head
Foul smelling ears
Foul breath
Eye or nose discharge
Minor cuts
Wounds that are not healing
Confusion, disorientation, anxiety or changes in sleep patterns
New lumps or bumps
Any other sudden or progressive change you note in your pet's attitude or behaviors
We understand that you want the very best medical treatment for your pet, especially when they are hurt or ill. We are committed to communicating with you every step of the way so you are able to make the best decision regarding your pet's treatment. We offer treatment for the following categories:
Cardiology
Respiratory disease
Wound management and injuries
Endocrine disease


Diabetes,
Hyperthyroidism,
Hypothyroidism,
Cushing's disease,
Addison's disease

Gastrointestinal disease
Dermatology
Infections
Chemotherapy
Liver disease
Kidney disease and urology
Neurology
Ophthalmology
Pain management
Osteoarthritis and mobility issues
The Visiting Vets
9 Taman Serasi #01-09
Singapore 257720
(Next to Botanic Gardens)
We treat every pet as our own
Book An Appointment With Us!
We provide a comprehensive suite of Internal Medicine and treatment at our clinic.