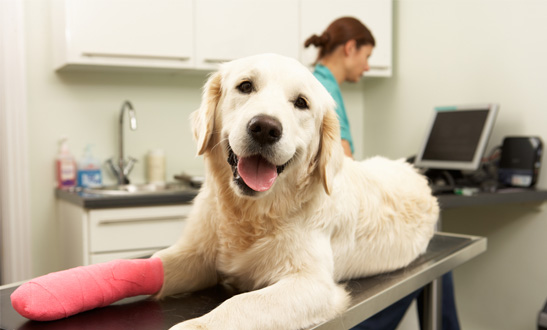 Surgical Services

We offer high-quality surgical services to our patients. At our facility, we have the capability to perform a wide range of soft tissue and orthopedic procedures. Our veterinary staff is dedicated to providing the highest level of safety and care before, during, and after your pet's surgical procedure.
Surgical Safety
---
Prior to surgery, we will perform a complete physical exam of your pet, we also offer a full range of pre-anesthetic blood work options to ensure your pet is healthy enough for surgery. All of our patients receiving general anesthesia receive an intravenous catheter for IV fluids to ensure proper blood pressure and hydration. A veterinary technician will monitor your pet's blood pressure, heart rate, and oxygenation during surgery. Your pet will be kept warm throughout the procedure and recover with hot air blankets to prevent hypothermia.
Minimizing Pain and Stress for Your Pet During Surgery
---
Controlling pain in your pet is an important part of our mission. Animals experience pain in much the same ways that people do. We utilize a multimodal approach to manage pain in our surgical patients. Surgical patients are discharged with prescription medications to ensure comfort at home. Hospitalization is stressful for both pets and their owners. We are dedicated to minimizing the length of hospital stays for our surgery patients. We believe that pets recuperate from surgery better at home where they are more comfortable and less stressed.
A wide range of surgical procedures can be performed. Please call to enquire. Some examples are:
---
● Sterilization
● Gastrointestinal surgery
● Surgical Biopsy
● Splenectomy
● Urinary bladder stone removal
● Skin tumor removal
● Cherry eye repair