Dental Services for Pets - Dental Scaling , Polishing & Dental Extraction At The Visiting Vets Clinic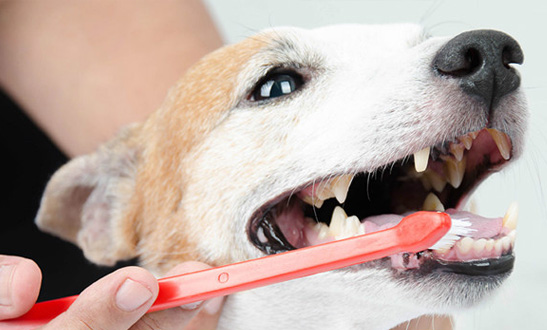 Dental Services for pets

Good Dental health has been associated with longevity and an increased quality of life. With severe dental disease there is a large number of bacteria in the mouth that is being swallowed into the body daily. This can travel through the bloodstream and lodge in other organs such as kidneys and heart.
Just like in humans, an ultrasonic dental scaler must be used for proper teeth cleaning. Hand scaling or other methods is not acceptable and may even cause further damage to the teeth.
Causes and Symptomps
---
Dental disease is caused by the buildup of bacteria in the mouth which can cause tartar formation and gingivitis. In severe cases, tooth root abscesses can also form. Smaller breeds are also at higher risk of dental disease.

The following symptoms may indicate dental disease:
• Bad breath
• Smelly, thick yellow saliva
• Increased salvation
• Difficulty / pain during eating
• Swelling on the face or submandibar lymp nodes
How to treat
---
A proper oral examination and dental scaling and polishing done under anesthesia carries a risk, these risks can be managed and the benefits outweigh the risks involved.

Routine early dental scaling is recommended before any permanent damage to the teeth has been done. If irreversible damage has already occurred, teeth extractions would then be required.