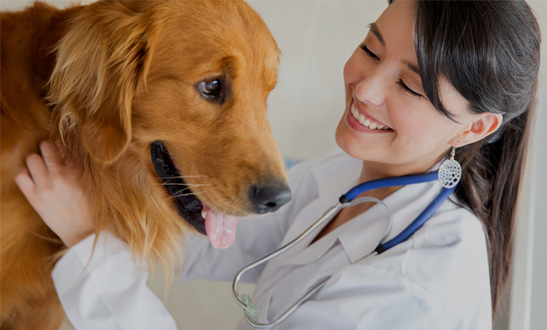 Checkup and Diagnostic Services

Whether you are presenting your pet for a well-care visit, some sort of injury, or a disease that needs to be defined and treated, we want to be as thorough and practical as possible. Therefore, all visits begin with a complete physical examination and thorough history collection, provided by you, the pet's owner; this forms our foundation. We can provide supportive medical care and nutritional counseling. We will always follow up with steps you can take at home to recognize early signs of medical problems and aid in their prevention sooner rather than later.
Diagnostic Testing
---
Veterinary diagnostics are tools that provide our team with the ability to look below the surface and learn exactly what's happening inside your pet's body. These services range from routine blood work, urinalysis and fecal testing to more advanced procedures such as digital x-ray and ultrasound imaging. Our convenient on-site laboratory allows for fast and accurate retrieval of test results so that a diagnosis can be made in a timely manner and the best treatment plan can be developed. You can depend on us for prompt, accurate diagnostics for all of the common tests. Let us help you find out what's wrong with your pet.
Diagnostic Tests
---
● X-rays
● Ultrasound
● Blood tests
● Biopsy
● Tests for parasites